All You Need To Know About Advertising On The Elizabeth Line
It's finally here! After 10 years of construction and over 100 km of track, the Elizabeth line is set to revolutionise travel in London. The line, which opened to the public just a few weeks ago, is already seeing over a million journeys a day. This is a huge deal, not just for commuters but for advertisers as well. In fact, the launch of the Elizabeth line has been accompanied by the largest single introduction of new Out-of-Home (OOH) advertising sites in a generation, with 329 new panels popping up all over the city.
Advertising has always played a big role in London's transportation network, from posters and typewriter ads in the 1920s to full-scale bus wraps and station takeovers. The Elizabeth line is no exception, with state-of-the-art technology providing a flexible and creative platform for advertisers to reach a wide and varied audience. The line features seven pairs of full-motion enabled ribbons, a giant ultra-HD screen at Tottenham Court Road, and large-format video walls at Farringdon and Bond Street.
The new advertising panels on the Elizabeth line are truly impressive, with high-quality displays from brands such as Reed, Schweppes, MoneySuperMarket, Sage, and Google. For the first time, advertisers can use integrated digital platform-edge displays to reach captive audiences in a way that is both engaging and unobtrusive.
Overall, the Elizabeth line is a huge addition to London's transportation network and the accompanying advertising campaign is just the latest in a long history of innovative and effective advertising on the city's transit systems.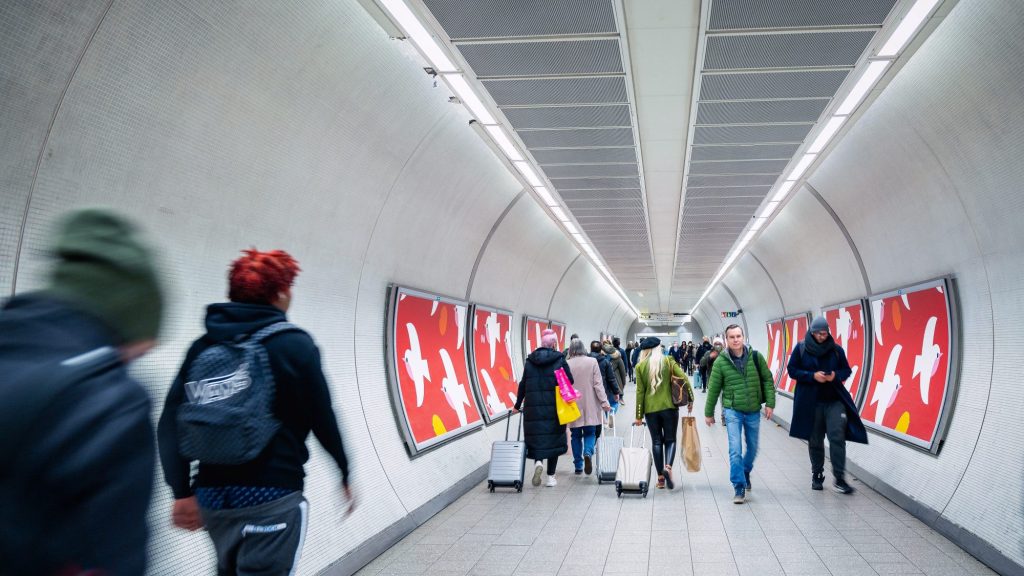 For more information on all the London Underground formats please visit our formats page.