5 Reasons Tube Car Panels Are The Best Advertising Format
Tube car panel advertising is a popular and effective way for companies to reach a large and targeted audience on the London Underground. In this article, we'll take a look at some of the benefits of advertising on tube car panels.
Tube Car Panels can be a good option for advertising for a number of reasons:
1. Captive Audience – With over 150,000 people entering the London Underground every hour, advertisers have the opportunity to reach a large and diverse audience.
2. High Dwell Time – The average journey time on the Tube is 21 minutes, giving passengers plenty of time to engage with the ads and read longer copy. This can be particularly useful for brands that want to provide more detailed information about their products or services.
3. Targeted Location – Advertisers can purchase packs of Tube Car Panels to be displayed on carriages across the entire network, or target specific lines such as the Waterloo & City line which is popular with business commuters.
4. Positive Brand Associations – Past users of Tube Car Panels have reported success in strengthening brand-consumer relationships and creating a positive perception of their brand.
5. Measurable Results – Advertisers can track the effectiveness of their campaigns through research and data, such as increased brand awareness and recall.
One final reason why tube car panels are one of the most effective formats on the London Underground would be due to how much they cost. Tube car panels cost from £15 per panel, per two weeks with a minimum order quantity of 550 panels.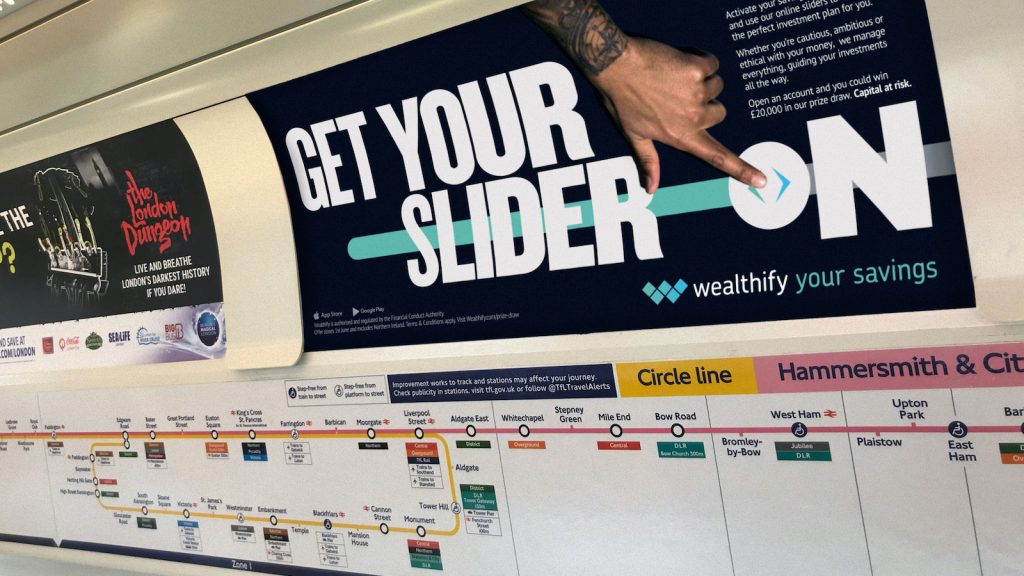 For more information on all the London Underground formats please visit our formats page.
---
Recent Posts & News
---